Spring has sprung!
We believe that is worth celebrating! Buy a Carpe Diem Bed of any kind or size, and get complementary bed legs and mattress cover.
Spring is here and everything feels a bit lighter. Almost as light as our Carpe Diem Beds!
The unique bed combinations including patented spring systems and viscoelastic bottom layers not only offer you maximum pressure relief. The different components work together in such a way that you feel weightless, as your muscles are able to unwind fully. In such a serene environment you can get a great night's sleep and enjoy spring so much more when you wake up, well rested.
Right now, you can extend that feeling by adding one of our exclusive mattress covers without any extra cost. The cover prevents stains and prolongs the life of your mattress topper. If you want to add to the soft and comfy feeling of your bed, choose our mattress protector filled with airy and environmentally certified European goose down of the highest quality and approved by Downafresh® GreenLine. Or choose our Nordic Swan Eco-labelled BIONIC-FINISH®-impregnated stretchy mattress cover in breathable fabric.
Finally, personalize your bedroom and adjust your bed to a comfortable height with legs made to match. We have a large selection with three different heights and several shapes to choose between.
Celebrate spring in handmade Swedish luxury.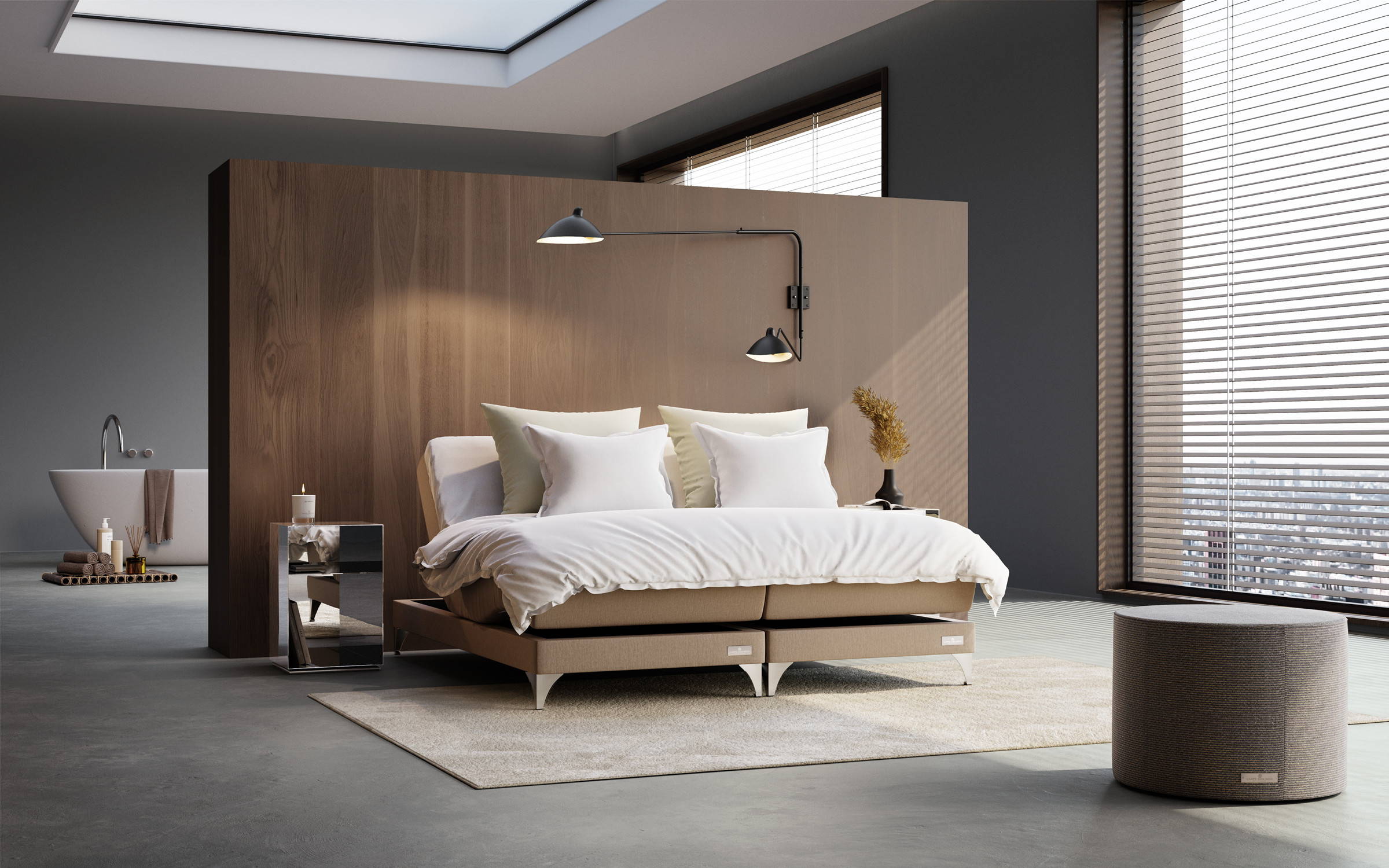 Buy a double bed – get legs & mattress cover
Spring has sprung – let's celebrate! Buy a bed and get complimentary bed legs and mattress cover. *
The campaign is valid 18.04– 12.06.2023 and for all bed sizes. The bed legs Reling and Lod are only available with bed models Sandö, Skaftö, Marstrand and Saltö.
To apply offer online: design the bed in the configurator (without bed legs selected); then go to the bed leg/mattress cover category and add the desired products separately to your cart.
20% off on all mulberry silk products*
*The campaign is valid 18.04 – 12.06.2023 and includes all our robes, sleep masks, pillow cases, duvet covers, pillows and duvets made in mulberry silk.