Posted by Carpe Diem Beds on 31st Aug 2021
Feng Shui is a 3000 year old Eastern practice. The basic idea is that we are affected by everything around us - colors, shapes, materials, furniture, flows and order. Blogger, lecturer, interior design and Feng Shui consultant Jannice Vistrand shares 3 simple tips on how to create Feng Shui in your bedroom.
---
Why is it important to consider feng shui when furnishing your bedroom?
According to Feng Shui, the bedroom is the second most important room in the home, after the entryway. And I think it's a room that interior designers tend to forget. We put more emphasis on showstopper rooms like the kitchen and living room, which friends and guests get to see, and forget the room where we go for rest, relaxation, recovery and love. It's where we gather strength and energy, and it's what we need to create a beautiful feeling that invites the relaxation we need when the world feels unsafe and when we're exposed to constant input.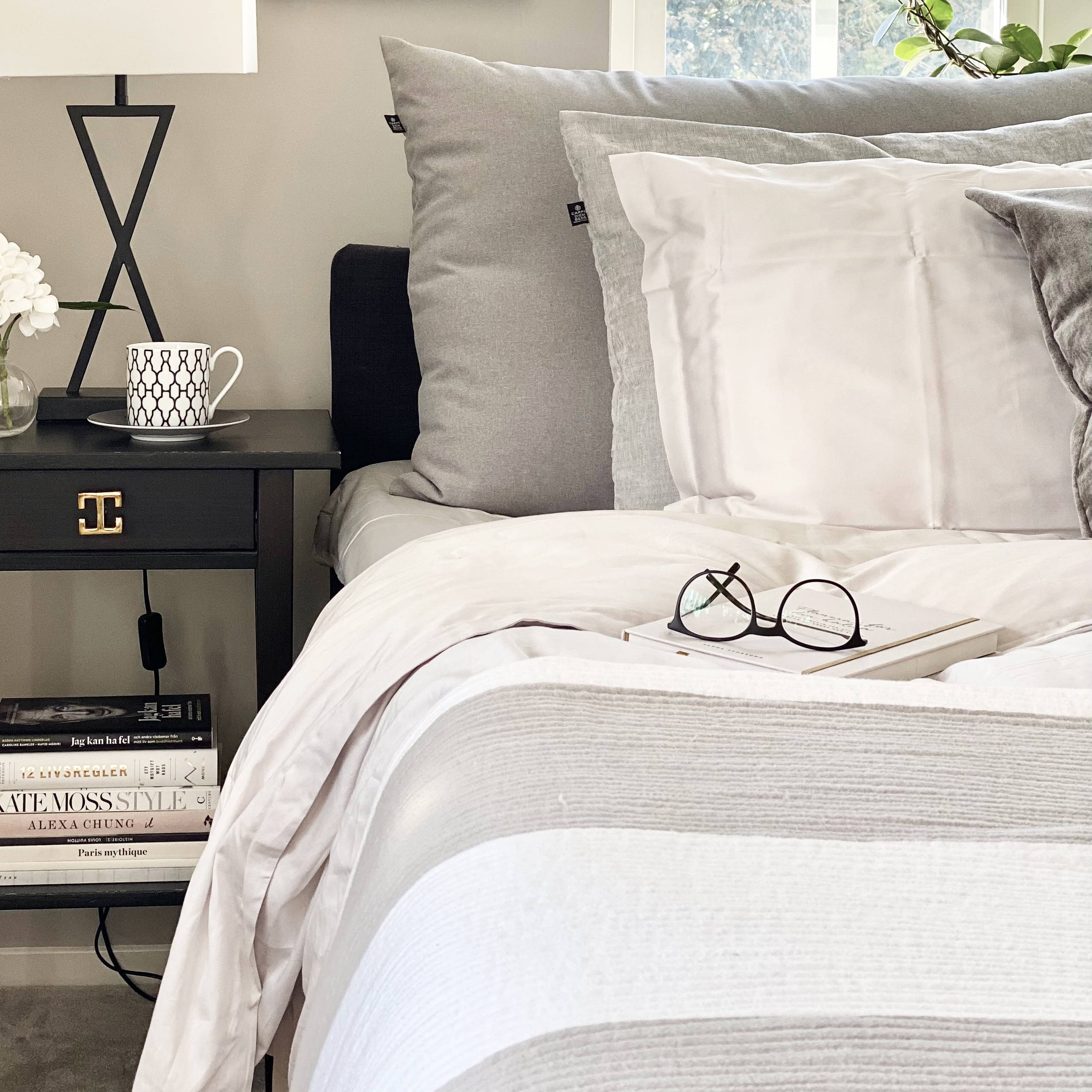 What does Feng Shui consider the 3 most important things to keep in mind when furnishing your bedroom?
Concealed Storage
The bedroom needs to be calm. The most important thing is to not have any items that demand attention, cause stress or create anxiety. Using concealed storage for items of all sizes makes a big difference for the sense of harmony in a room.
Colours and furnishing
Current research shows how colour and form affect us.Using gentle colour transitions in a cool, neutral palette helps us relax and feel at ease.Avoid active colours like red, orange, and overly warm tones that can cause stress.
How your room is furnished is essential for your sense of security. Placing your bed with a back support – preferably a padded headboard – in the commanding position, with two nightstands on either side of the bed to create the sensation of being guarded, and having a direct view of all doors and windows in the room create a sense of security and can make a big difference for your sleep. Slowing the energy flow, and minimising rushing energy from windows, by placing a rug on the floor and curtains that can be closed in the windows will also create a calm bedroom and this is essential for sleeping well through the night.
Textiles
Textiles are like clothing for the room. They are inviting and soothe our senses. We want to step onto a soft rug instead of a cold floor. Use a high-quality duvet that's soft against your skin. Research shows that making your bed makes a big difference to how your day will progress and what you can accomplish. So starting your day by making your bed doesn't just create a pleasantly inviting room at bedtime; it can actually make a big difference to your entire day.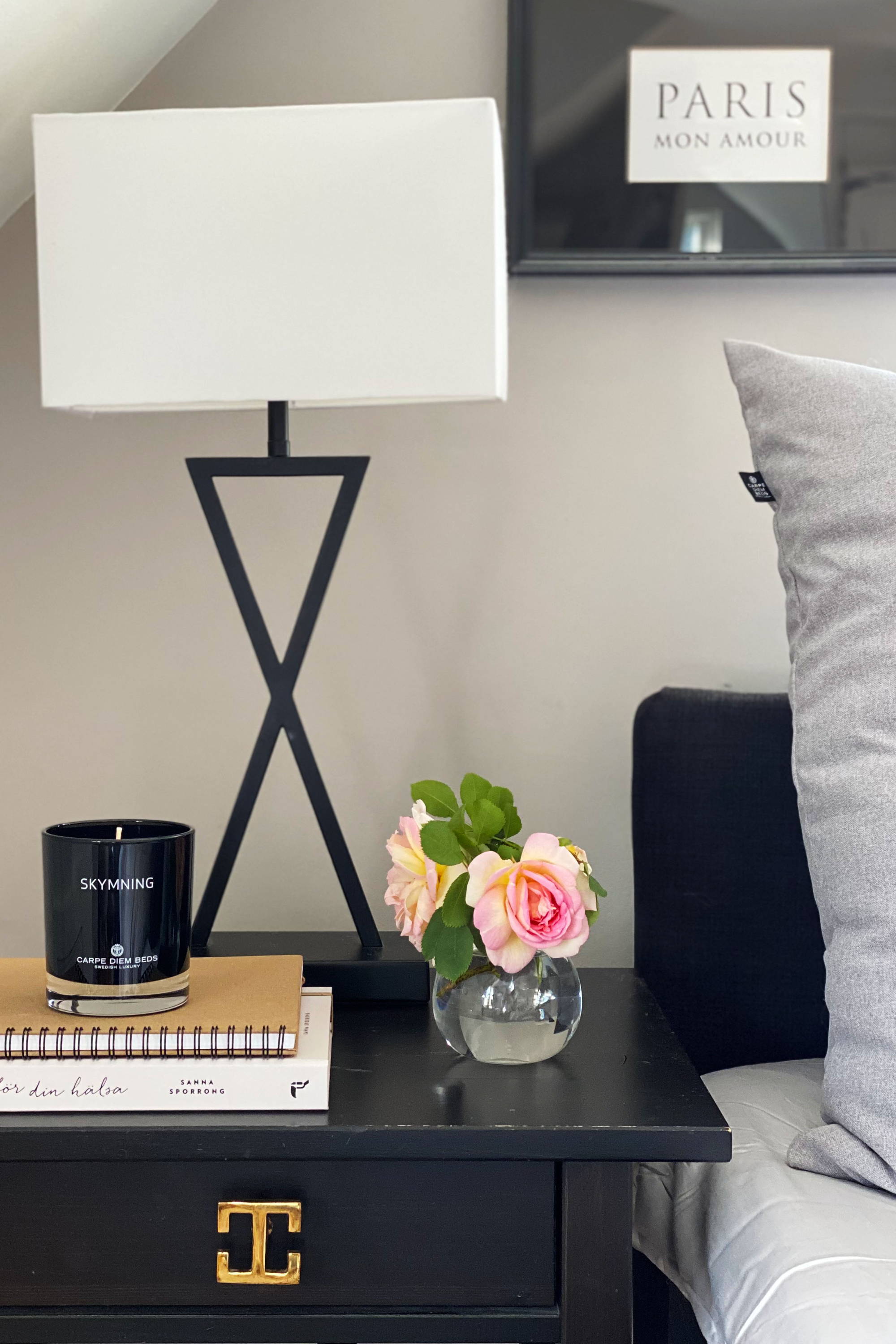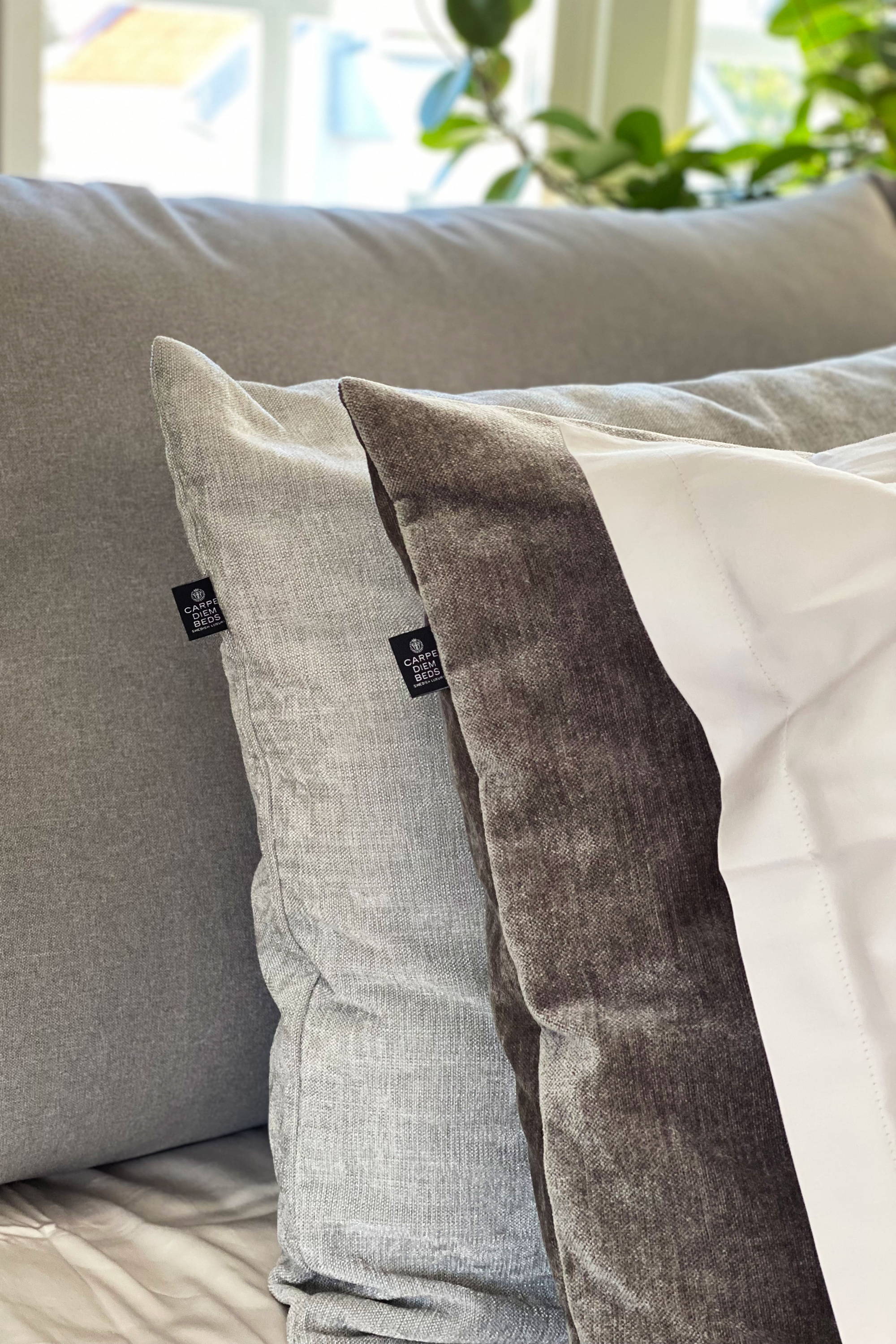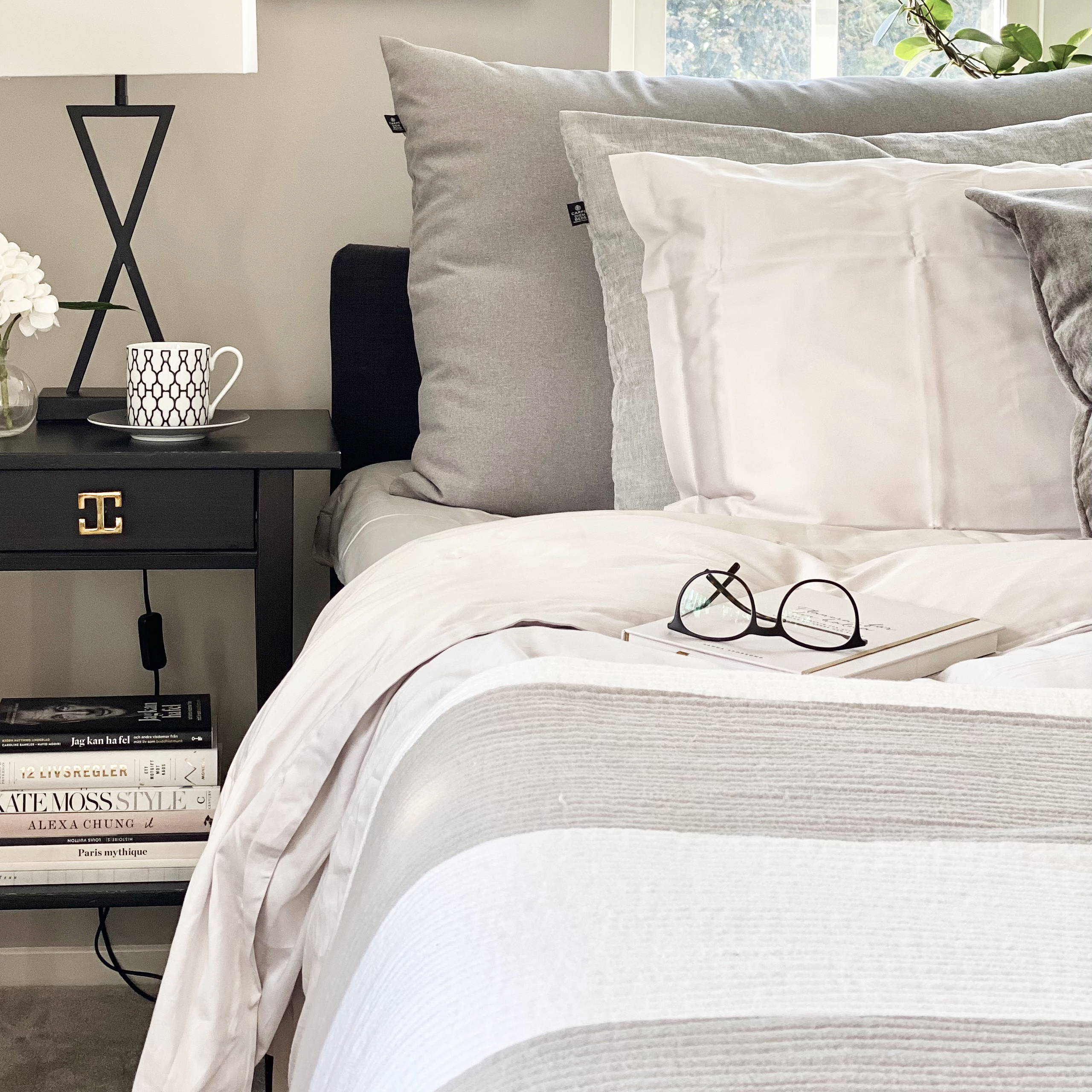 Feng Shui är en 3000 år gammal österländsk lära. Den grundläggande tanken är att vi påverkas av allt runtomkring oss – färger, former, material, möblering, flöden och ordning. Bloggaren, föreläsaren, inrednings -och Feng Shui konsulten Jannice Wistrand berättar om 3 enkla tips för hur du kan skapa Feng Shui i ditt sovrum.
---
Varför är det viktigt att tänka på Feng Shui när man inreder sovrummet?
Sovrummet är enligt Feng Shui det näst viktigaste rummet i ett hem efter hallen. Något som jag tycker som inredare att vi ofta glömmer. Vi lägger mer vikt vid "skrytrummen" som kök och vardagsrum, som visas upp för vänner och bekanta, och glömmer ofta det rum som ger oss vila, avkoppling, återhämtning och kärlek. Det är här vi ska samla kraft och energi, det är här vi behöver skapa en skön känsla som inbjuder till den avkoppling vi behöver, när vår värld känns otrygg och där vi ständigt utsätts för intryck.
Vad är de 3 viktigaste sakerna att tänka på enligt Feng Shui när man inreder sitt sovrum?
Ett sovrum behöver lugn. Det viktigaste är att inte ha några saker som pockar på uppmärksamhet, som stressar och skapar oro. Att jobba med dold vacker förvaring till stora som små saker gör stor skillnad för harmonin.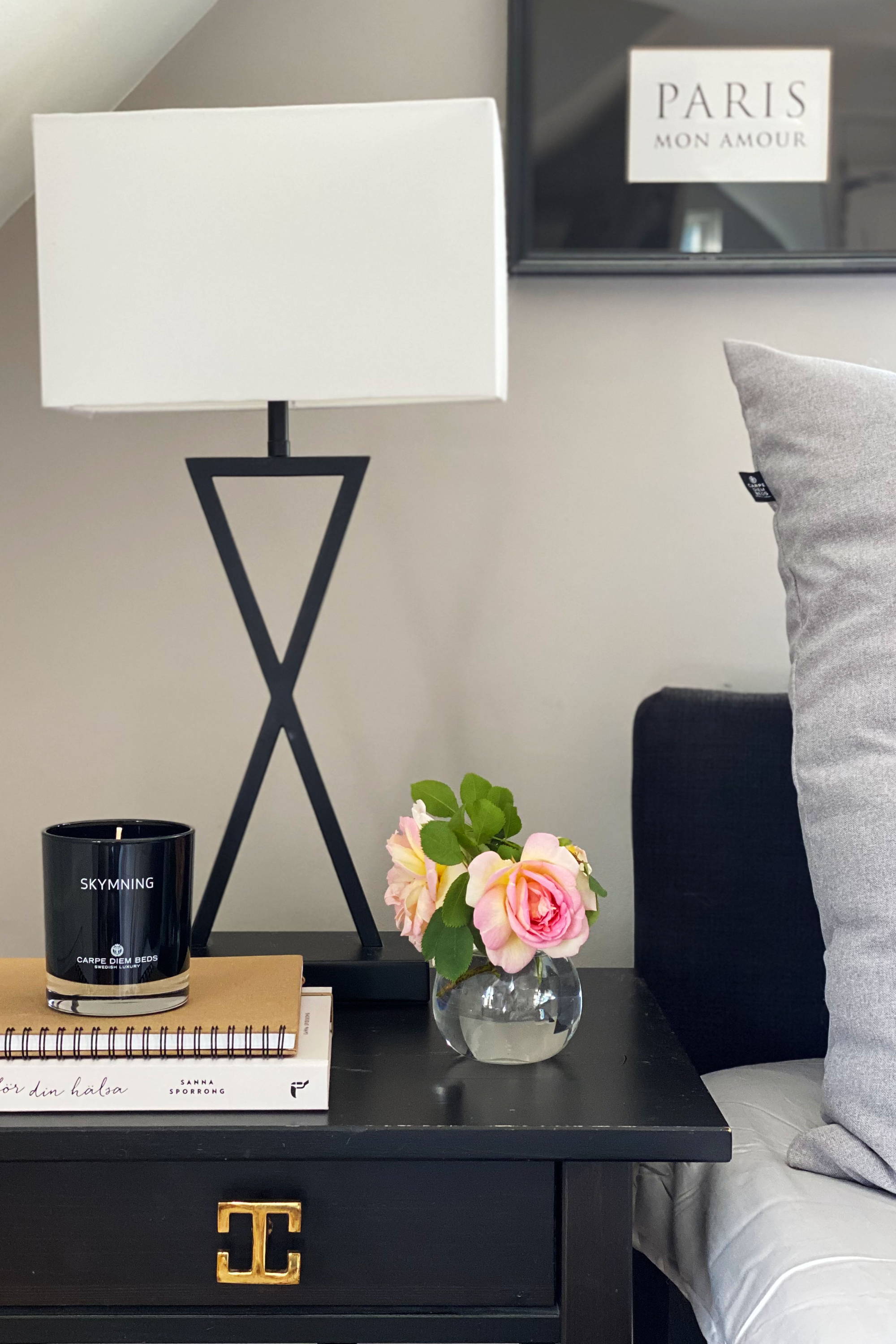 Färgsättning och möblering
Idag finns forskning som visar hur vi påverkas av färg och form. Att använda sig av varsamma färgövergångar och neutral färgskala och svala toner, hjälper oss att koppla av och att finna ro. Undvik aktiva kulörer som rött, orange, och för varma toner som kan stressa.
Möberingen är a och o för att du ska känna dig trygg. Att möbler sängen i kraftpostion med stöd i ryggen, helst av en vadderad sänggavel, 2 sängbord på varsin sida av sängen som skapar en väktarlik känsla och fri sikt över rummets dörrar och fönster, ger både trygghet och kan göra stor skillnad för din sömn. Att också minimera flödet och rusande energi från fönster genom en matta på golvet och gardiner i fönstren som går att dra för, ger också ro till sovrummet och är en förutsättning för att du ska sova gott om natten.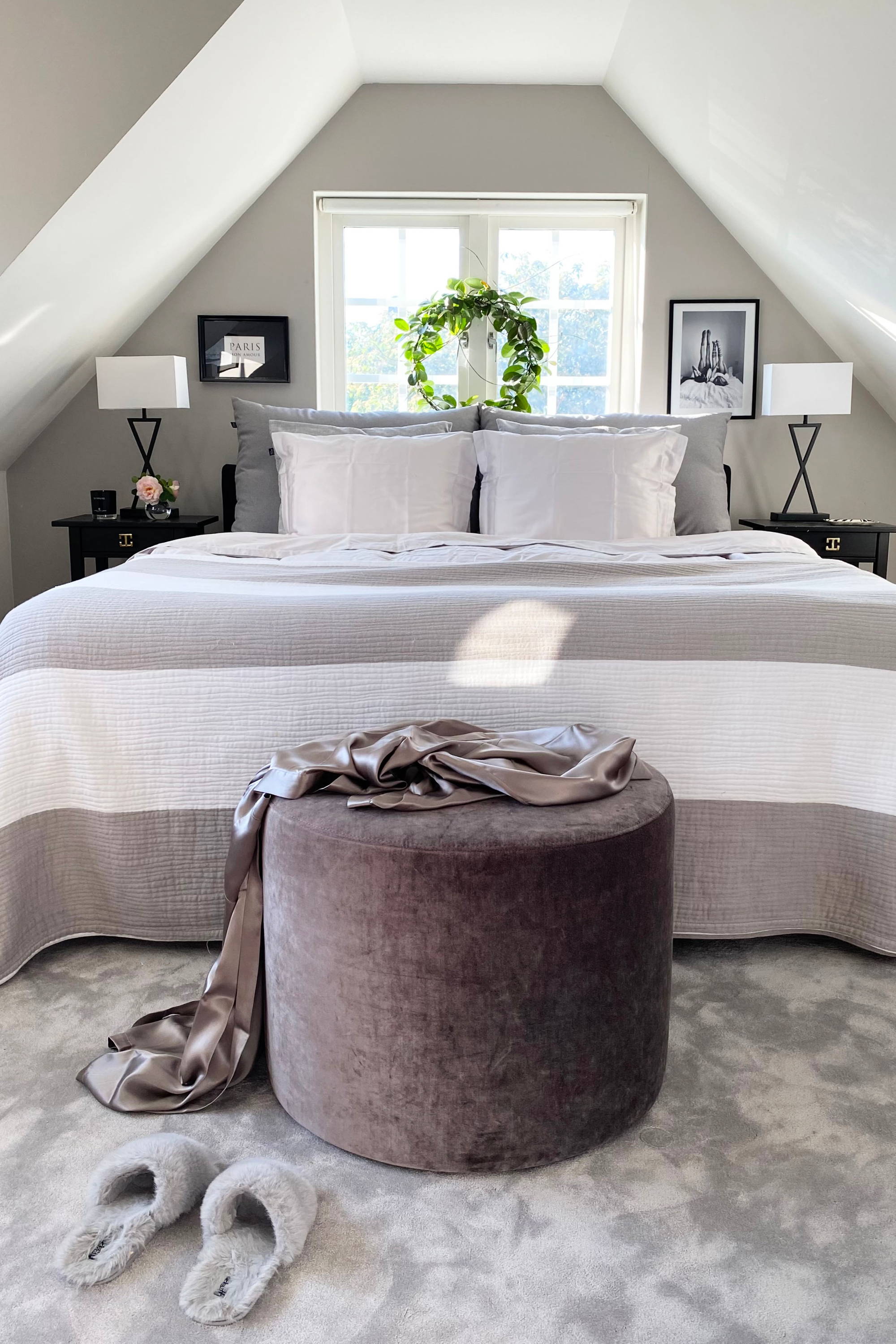 Textilierna är det som klär rummet. Det som inbjuder, der som får våra sinnen att må bra. Att sätta fötterna på en skön matta istället för ett kallt golv. Att använda ett högkvalitets påslakan som är mjukt mot huden. Forskning visar att bädda sin säng gör stor skillnad för hur ens dag kommer att bli och vad man kommer att prestera. Så att starta dagen med en snygg bäddning, ger inte bara en skön inbjudande stund till kvällen när du ska lägga dig, utan kan faktiskt göra stor skillnad för hela din dag.