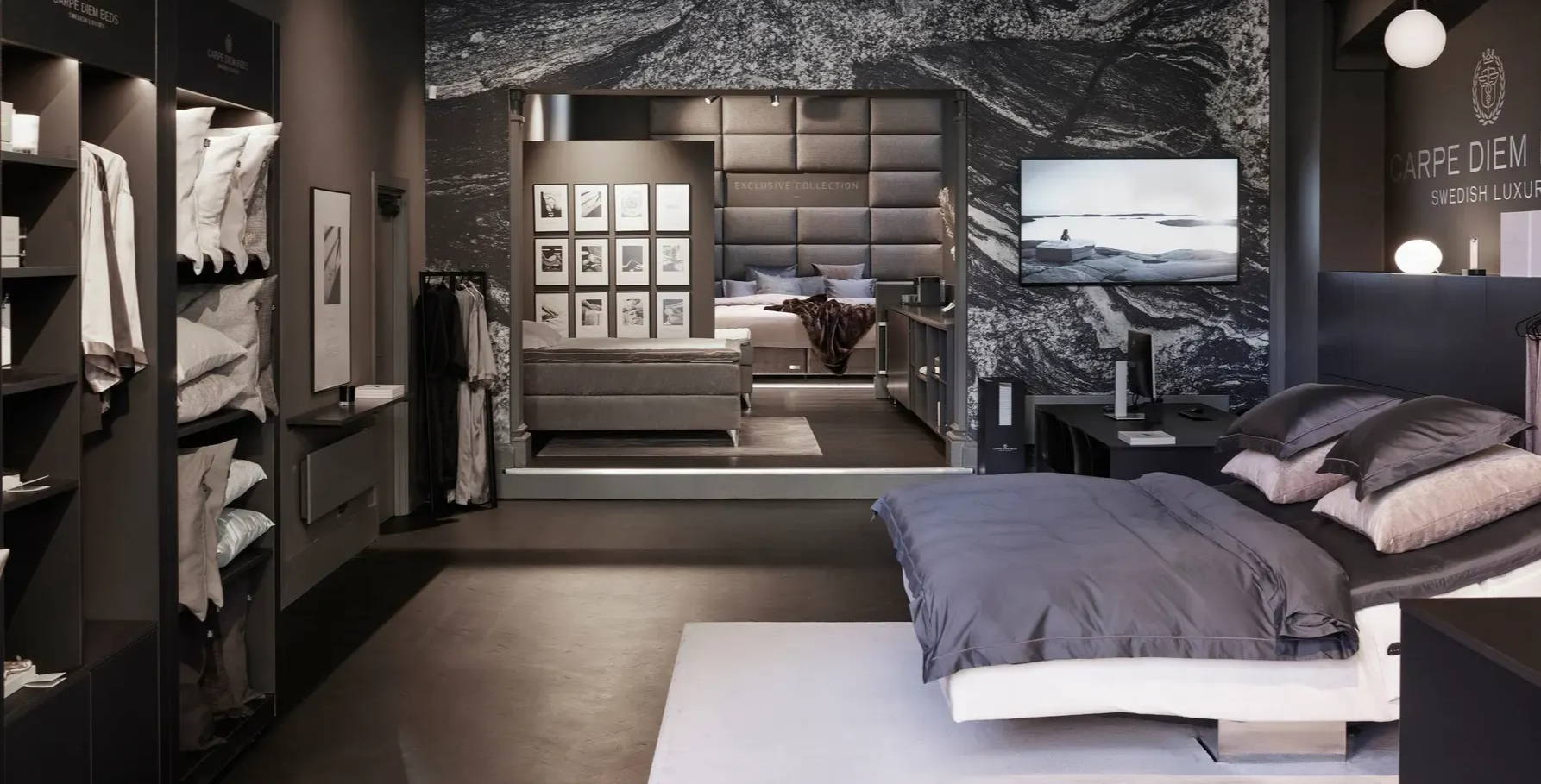 The Door To Bespoke Swedish Luxury

Welcome to our store on flagship store in Copenhagen.
We invite you to experience our handcrafted bed and bedroom furniture collections, inspired by the nature of the Swedish West Coast. Offering a broad range of different luxury beds, furniture, and accessories, we will help you relax in comfort and style.
Please see below for store details and call or email us with any questions you might have.
Opening hours:
Monday-Friday: 10:00 a.m. - 6:00 p.m
Saturday: 10:00 a.m. - 5:00 p.m.
Sunday: CLOSED
Looking for a store near you?
Please use the below store locator tool to find your closest Carpe Diem Beds retailer.
Dream away in our beds when you stay at some of the best hotels in the world.